It was a positive day on Merseyside as Reds basked in both the sun and Liverpool's 3-0 win over Leicester.
£800,000 for a 14-year-old
? #Liverpool are set to compete a deal of up to 800k for 14-year-old Harvey Owen from #Wolves

Fee rises as he's been offered a pre scholarship at #LFC ?

With clubs unable to sign players from Europe at 16 due to Brexit ??

The top clubs will aim to pick the best around the… pic.twitter.com/K0R6SUjBB8

— TheSecretScout (@TheSecretScout_) May 15, 2023
Liverpool are continuing to plan for the future as they look across the country for the next generation of players, with post-Brexit regulations meaning they can't sign under-18s from outside the UK.
The next player who could sign is Harvey Owen.
According to The Secret Scout, "Liverpool are set to compete a deal of up to 800k" for the Wolves defender.
The youngster is rated highly by many in football and even gained praise from the ex-Man City and Barcelona player, Yaya Toure.
In October, Owen's academy coach, Wes Hughes, said: "We recently played at Tottenham and he had a nice pat on the back from an ex-player in Yaya Toure.
"He personally went up to Harvey and said that he had a lot of potential and would be a really good player in the future, so I think he'll be really proud of that."
It would be unfair to heap pressure on the kid, but that's a big seal of approval from a top player.
3 things today:
John Brookes has been named the referee for Liverpool's match against Aston Villa – hopefully he doesn't hold a grudge after Klopp ran up to celebrate in front of him vs. Tottenham!
James Milner is being pursued by Leeds who are "in the hunt" for the 37-year-old, according to the Mail – he still ends up at Brighton, in our opinion
Latest Liverpool FC news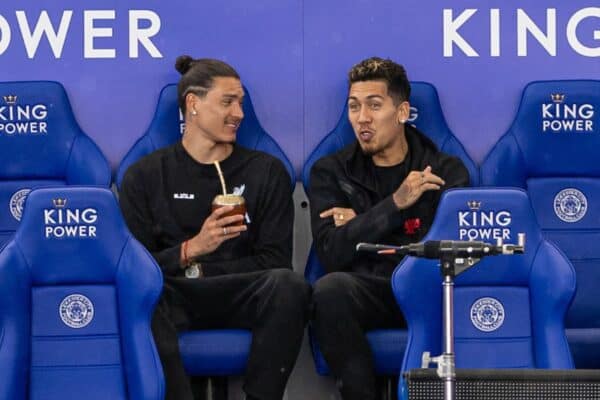 Liverpool previously "looked at" Roma's sporting director, Tiago Pinto, to fill the Reds' vacant position, report the i
Napoli sporting director Cristiano Giuntoli "shut himself up" in a hotel room with Victor Osimhen, to convince the striker to sign for Napoli over Liverpool – the wild story was revealed by Giandomenico Costi while speaking to Tuttosport
Latest chat from elsewhere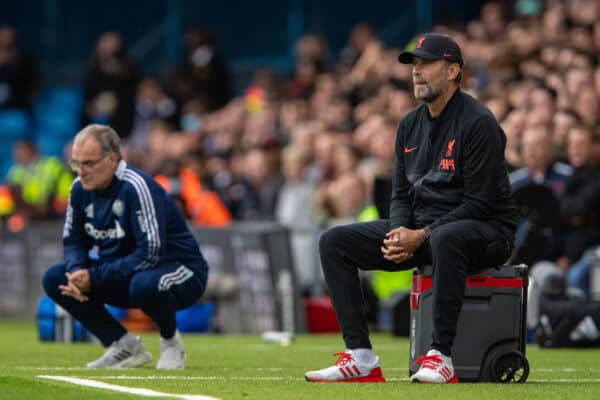 Rafa Benitez has told Sky Sports that Newcastle have "the advantage" over Liverpool in race for top four
Marcelo Bielsa has been named the new Uruguay manager – let's hope he doesn't work Darwin Nunez too hard on international duty
Referee chief Howard Webb has said they "can't play" referee audio "live" during matches, despite steps forward to some clips publicly available – the full details are here
Video of the day
Firmino's song went on for at least 15 minutes in the away end!
Match of the night is Internazionale vs. AC Milan in the Champions League semi-finals.
It will be some atmosphere at San Siro with Milan knowing they need to show up for their supporters.
They're 2-0 down on aggregate but do have Divock Origi among their ranks, a man for a comeback if ever there was one!