In a September 7th press release, Brian Head Resort — the ski area with the highest base elevation in Utah — shared that it plans to open for skiing and riding this winter on November 10th.
Last fall, Brian Head Resort was the first resort to open in Utah for the 2022-2023 season, starting up the bullwheels for skiers and riders on November 4th. This early opening date allowed the resort to have its longest skiing and riding season in 60 years.
The hope is that this upcoming season at Brian Head Resort will deliver similarly stellar conditions.
"Resort officials predict fantastic early-season conditions as a result of a forecasted El Niño weather pattern," the resort said in describing the 2023-2024 winter.
Forecasters, like OpenSnow, firmly believe that the El Niño will persist through the winter of 2023-2024. According to OpenSnow, this weather system, the counterpart to La Niña, typically causes snowier and colder conditions in Southern Utah, where Brian Head is located.
Although, Alan Smith, a meteorologist with OpenSnow, cautioned in a recent blog post explaining possible winter 2023-2024 weather outcomes that "Winter outlooks contain an inherent degree of uncertainty since so many factors in the atmosphere are not predictable months or even weeks in advance."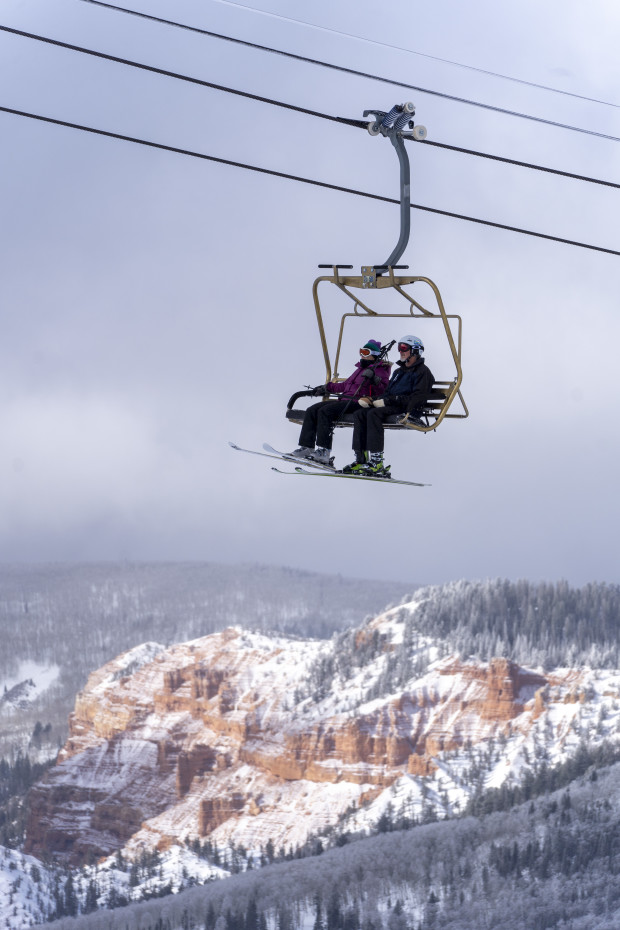 In addition to announcing its opening day, Brian Head Resort also shared details about its $1 million in capital improvements.
The resort has created new gladed terrain under the Wildflower Lift and on the Shotgun Trail and invested in improved snowmaking coverage on the Lower Aught Trail.
"By utilizing low-energy solutions and cutting-edge snowmaking equipment, the over $500,000 investment in snowmaking upgrades provide better early-season snow conditions and a more consistent base," the resort said.
To improve on-mountain amenities, Brian Head has also upgraded the pool and outdoor living space areas at the recently rebranded Brian Head Lodge.
Don't miss another headline from POWDER! Subscribe to our newsletter and stay connected with the latest happenings in the world of skiing.
We're always on the lookout for amusing, interesting and engaging ski-related videos to feature on our channels. Whether you're a professional skier or just an amateur, we want to see your best footage and help you share it with the world. Submit your video for a chance to be featured on POWDER and our social channels. Be sure to subscribe to our YouTube channel to watch high-quality ski videos.