La Plagne, which hosted the ice track events at the Albertville Winter Olympics, is offering the chance to train to pilot a bobsleigh this winter.
This thrilling experience includes a track walk (just like the pros when they study the best line down) two descents in a two-person bobsleigh (first as a passenger, then steering yourself as a pilot) and a technical (and emotional) debriefing.
The course lasts a full day throughout which participants will be supervised by a professional pilot, plus French bobsleigh federation-certified instructors.
This unique opportunity will run on 12 January 2024 and 9 February 2024 with a maximum of eight participants. It costs €590 / £505 pp to sign up, helmet and crampons included, and the maximum age to try it is 16.
The bobsleigh track at La Plagne operates all winter and there are other ways to travel down without learning to steer your own bobsleigh which also cost a lot less, some of them possible with younger children. Cheapest and most popular is the 'self guiding bob raft' (pictured below) invented at the track which is a kind of giant padded bobsleigh four inexperienced 'bobsleighers' can descend the slope safely in without a trained pilot.  It's slower than the real thing but fast enough for most and lots of fun.
Or the 'taxi bob' which is a real bobsleigh you ride in behind a professional pilot.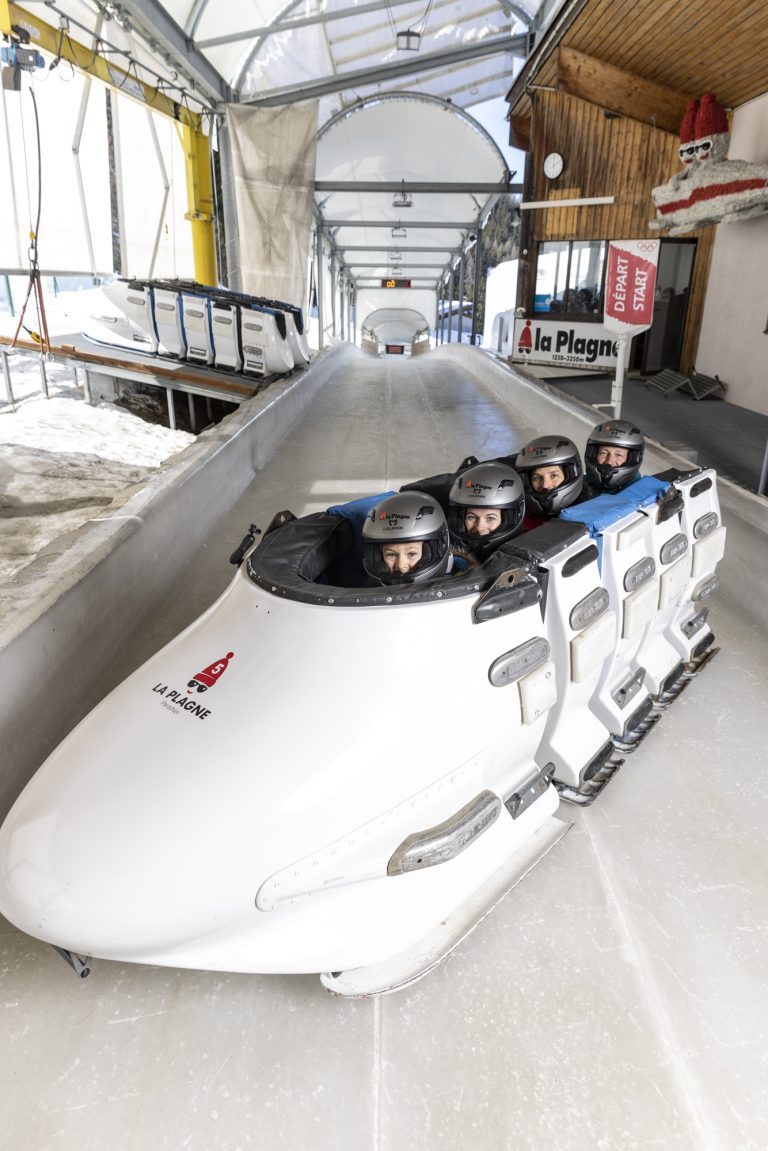 All pics credit Louis Garnier
We have a regular Podcast called The White Out where we review the latest gear, talk about the latest snow forecast and updates on where is best to ski now, as well interviews with absolute ski legends AND we spotlight a resort every week and so much more.  You can check out our regular podcast here Apple | Spotify | Podcasts or search The White Out on your chosen podcast directory.