Liverpool have already freed up over £500,000 in wages ahead of the summer transfer window, with five players seeing their contracts expire.
It is set to be a big summer for Jurgen Klopp, with a host of key names departing and at least three high-profile signings expected.
To fund moves for the likes of Alexis Mac Allister, Mason Mount and Ryan Gravenberch, Liverpool are likely to be required to offer sizeable contracts.
Much may depend on whether or not they qualify for the Champions League, with progress to Europe's top-tier tournament earning a significant payday.
But Liverpool have already freed up a large portion of their wage bill with the departures of Roberto Firmino, Naby Keita, Alex Oxlade-Chamberlain, James Milner and Arthur.
On Wednesday, the club officially confirmed Firmino, Keita, Oxlade-Chamberlain and Milner would depart on the expiry of their contracts.
Meanwhile, Arthur's loan deal will be terminated at the end of the season, with Liverpool not activating their £32.3 million option to buy.
According to information from Spotrac, the departures of Firmino (£180,000 a week), Keita (£120,000 a week), Oxlade-Chamberlain (£120,000 a week) and Milner (£60,000 a week) will free up £480,000 per week in wages.
Meanwhile, Arthur is claimed to be earning £110,000 a week at Juventus, with reports around the time of his loan to Anfield suggesting Liverpool would pay 50 percent of that.
That would see £535,000 a week removed from the wage bill as of this summer, while there is still a chance that Adrian, who is claimed to earn £58,000 per week, also departs on a free transfer.
Liverpool are likely to be required to offer six-figure salaries to both Mac Allister and Mount, while even at 22, Gravenberch is reported to earn £100,000 a week after tax at Bayern Munich.
There is every chance, then, that the majority of that potential £593,000-a-week pot would be put towards three midfield signings.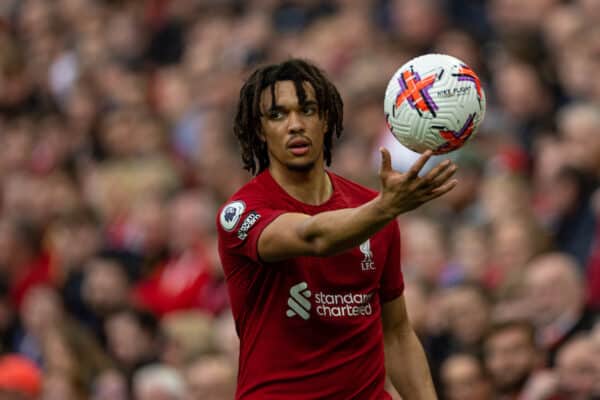 However, Liverpool are also expected to enter talks with Trent Alexander-Arnold over a new long-term contract this summer.
The right-back would almost certainly command a salary on par with some of the club's highest earners if he puts pen to paper, though Mo Salah will likely remain at a distance on a basic wage of £350,000 per week.
Spotrac claim that Alexander-Arnold already earns £180,000 a week, with Virgil van Dijk (£220,000 a week) and Thiago (£200,000 a week) the only other players paid more.
Thiago is into the final 12 months of his contract this summer, and at 32 and with injuries plaguing his three years at Anfield so far, it is doubtful he will be offered an extension.