Friday was a busy day for Liverpool news as the Reds prepared for their Premier League clash against Aston Villa.
Ban accepted but 'where does the money go?'
On Thursday, the FA confirmed Klopp would receive a two-match touchline ban, one being suspended, and that he would be subject to a fine of £75,000.
Liverpool's boss has since reflected, saying he "expected a punishment" but wasn't too pleased with the nature of his fine.
Klopp said: "I would like to know, like always, where the money goes.
"If it's for a good cause, I'm more than happy to pay it. If the FA keeps it, I think it's a bit harsh."
With regard to the ban aspect of his punishment, Klopp seemed relaxed and explained: "One game is OK.
"It's like the Southampton game (in which he was also consigned to the stands).
"[It is] pretty much the same process – I can watch the game from a better position, be in contact with the boys through my coaches."
The Reds won that fixture against Southampton 3-1 so, from a supporter's point of view, we shouldn't worry too much about his absence having a big impact on Liverpool's performance.
3 things from Klopp's press conference
Darwin Nunez will miss the Villa game due to "inflammation of the tendon in his toe"
Klopp said his job is "so much easier to enjoy" now Liverpool are playing better – no need to tell us, Jurgen!
Latest Liverpool FC news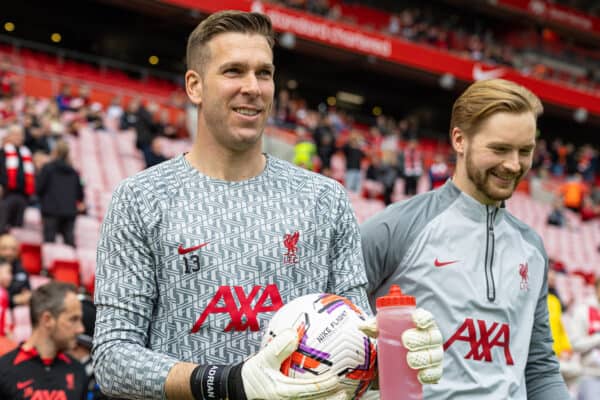 Jordan Henderson has paid tribute to Milner and Firmino, and hopes the latter "will be ready" to play vs. Villa – he has trained this week so fingers crossed
A Tottenham fan has pleaded guilty to mocking Hillsborough victims – let's hope this sets a precedent
In other news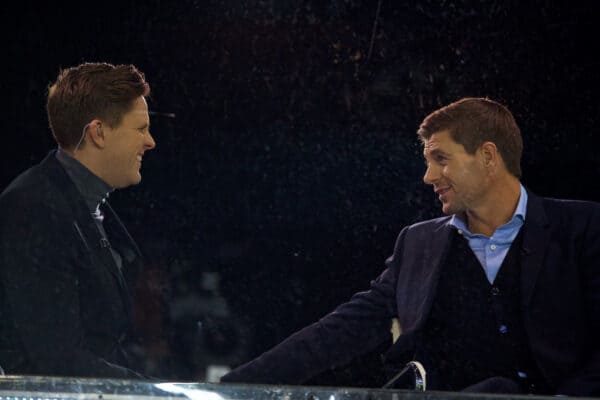 BT Sport presenter Jake Humphrey is to leave the channel in the summer – some Reds will be pleased to hear the news
Liverpool's former winger, Suso, scored a brilliant goal to help Sevilla past Juventus and into the Europa League final
Meanwhile, in the other semi-final, Xabi Alonso's Bayer Leverkusen were knocked out by Jose Mourinho's Roma, 1-0 on aggregate
Video of the day
Reckon you could beat Andy Robertson at this quiz?
Match of the night is Barnsley vs. Bolton in the League One play-offs.
After the drama of last night's comeback from Sheffield Wednesday, Friday's semi-final second leg presents an opportunity to watch Liverpool loanee Conor Bradley in action.
The match kicks off at 8pm (BST) and is live on Sky Sports Football.