With Alexis Mac Allister expected to join Liverpool as their first signing of the summer, just how good could the Brighton midfielder be at Anfield?
According to reports in his native Argentina, Mac Allister is set to join the Reds on a five-year deal worth £100,000 a week, with a deal likely in the coming weeks.
Brighton manager Roberto De Zerbi, who looks to have taken his No. 10 to another level, has already admitted he expects high-profile departures.
Liverpool are set to pay around £60 million for the 24-year-old's signature, it is claimed, which would make Mac Allister the club's fourth-most expensive signing and the third-most expensive Argentine in history.
Mac Allister's profile is growing as interest from the Premier League and beyond grows, but he remains something of an enigma to many fans.
So what could supporters expect from Mac Allister at Liverpool, and how good could he become?
To get a Brighton expert's view on Mac Allister and his potential move to Anfield, we spoke to content creators Albion Obsessed (@AlbionObsessed).
There has been a lot of hype around Mac Allister this season – so how good has he been?
He's been easily one of the best players I've ever seen in an Albion shirt.
He was a relatively slow burner to begin with, coming to a completely new way of living in England straight from Argentina.
His first goal for the Albion was a last-minute equaliser against Palace, so that was some way to endear himself to the fans almost instantly.
You could always see the potential but, for me, it wasn't until he was moved into a deeper role under Potter where "this guy could be one of the best" came into my head.
His form was electric, and it may have been a surprise to many that he was included in Argentina's World Cup squad, but his influence in their triumph showed just how good he is.
What role has he been playing for Brighton?
He's played pretty much every midfield role for us, he has even occupied wide attacking areas for us when called upon.
Ever since coming back from the World Cup, Roberto De Zerbi has been using him in the No. 10 role.
He's a huge part of a midfield machine that keeps us ticking in such a beautiful way.
What are his strengths and weaknesses?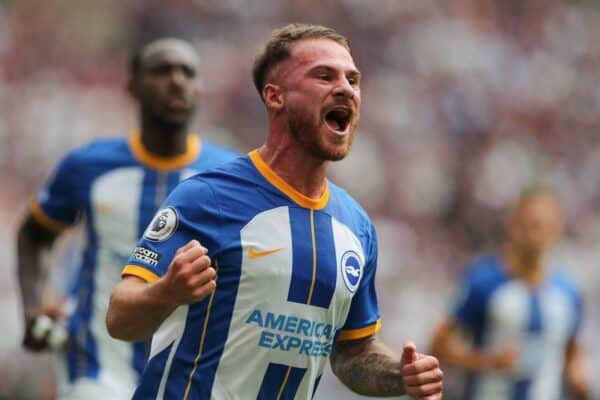 Alexis doesn't come with many weaknesses, but I'd say when he's marked out of a game he struggles to come back into it and find himself space.
He's not the best finisher, but he has scored some absolutely screamers in his Albion career.
It's best to talk about his strengths.
The guy is extremely hard in a tackle, reads the game almost perfectly every single time and it just an all-round perfect team player.
He will always be looking to bring everyone around him into the very thick of the action, and he will score you a good eight to 10 goals a season.
Which players do you see him as being similar to? We hear anything from Bernardo Silva to Curtis Jones!
It's tough to compare him, as he can play so many different roles all over the pitch as previously mentioned.
He's a midfielder that will chip in with goals from almost any position in the attacking third, will work hard when you're up against it, and will score the coldest penalty in the 98th minute to win you a game.
How high is his ceiling as a player?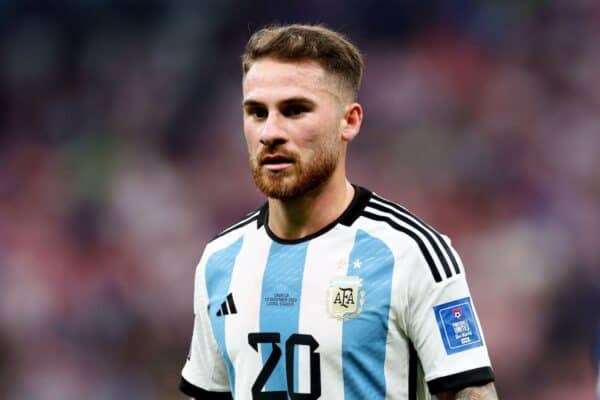 I genuinely believe that, under the right coach, he could be one of the best in the world.
Even if he was to stay with us (highly unlikely of course) he could reach that under De Zerbi.
Being a standout player in a World Cup final on a team with Lionel Messi is no mean feat.
Finally, if Liverpool do end up signing him, where do you see him fitting in?
He would be, in time, your best midfielder.
He already has ample Premier League experience, and being surrounded by an already improving Liverpool team with other world-class talent, he will flourish.
• Thanks again to Albion Obsessed for their insight on Mac Allister. Follow them on Twitter @AlbionObsessed and YouTube @AlbionObsessed.